Welcome to Fircrest/Ruston Municipal Court
COURT OPERATIONS UNDER THE EXIGENT CIRCUMSTANCES CREATED BY COVID-19 AND RELATED CORONAVIRUS: ALL COURT RULES ARE SUSPENDED UNTIL MAY 31, 2020.
Fircrest Ruston Municipal Court, in collaboration with city officials, continues to monitor the spread of the COVID-19 virus. In compliance with restrictions imposed by Governor Inslee and Washington Supreme Court emergency orders, and for the safety of court participants and staff, the Fircrest City Hall and the Municipal Court are closed to the general public.
Court hearings set for June 3rd, 4th, and 10th are reset. Please contact your attorney for further information. Pro se defendants will be receiving notices by mail. 
**Please be aware that for anyone that has received a Notice of Remote Hearing there is an error concerning Ms. Page's email address. To contact Kelsey Page at Department of Assigned Council her e-mail is Kelsey.page@piercecountywa.gov.**
Modifications to court operations are as follows:
Jury trials are suspended until at least July 6, 2020.
Criminal cases will be continued, except for arraignment, in-custody matters and administrative matters. A summons will be sent to the address on file. Failure to appear will result in a bench warrant for your arrest.
All cases set for arraignment will be receiving a Virtual Hearing Notice with instructions on how to appear for Court.
Civil infractions will be heard by hearings-by-mail. 
Court staff will be available via telephone (253) 564-8922 or via email fircrest.municipal@mail.courts.wa.gov during business hours.
The Fircrest Ruston Municipal Court will monitor the situation and re-evaluate court operations as more direction is provided from Governor Inslee and the Washington State Supreme Court. The Court website will be updated as new information becomes available.
Pay Ticket or Fines: Utilize online payment options or mail in check or money order.
Fircrest/Ruston Municipal Court will serve the public by providing an accessible forum for the fair, efficient and understandable resolution of civil and criminal cases, and by maintaining an atmosphere of respect for the dignity of all individuals.
The Fircrest/Ruston Municipal Court will be the forum in the City of Fircrest for the resolution of all cases of limited jurisdiction. To provide the highest quality of justice, the Fircrest/Ruston Municipal Court will:
Provide fair, accessible and timely resolution of cases in an atmosphere of respect for all;
Work as an independent branch of the government with other units of government to achieve common goals;
Work to improve efficiency while maintaining quality justice and excellent customer services;
Serve the public in a timely, impartial, diligent and courteous manner;
Respect the diversity of the community.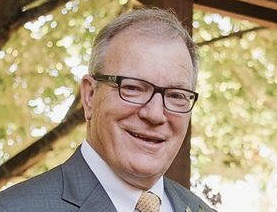 The Honorable Judge John Miller, was appointed to the Fircrest bench in 1995. The Fircrest/Ruston Municipal Court has jurisdiction over all criminal & gross misdemeanors, infractions and parking violations that occur within the city limits of both Fircrest and Ruston.
The Municipal Court offers a number of services for defendants under court to comply with conditions of probation, as well as services and resources for victims. Victims of domestic violence can get temporary protection orders at Pierce County Superior Court.