Welcome to Fircrest Municipal Court
Fircrest Municipal Court will serve the public by providing an accessible forum for the fair, efficient and understandable resolution of civil and criminal cases, and by maintaining an atmosphere of respect for the dignity of all individuals.
The Fircrest Municipal Court will be the forum in the City of Fircrest for the resolution of all cases of limited jurisdiction. To provide the highest quality of justice, the Fircrest Municipal Court will:
Provide fair, accessible and timely resolution of cases in an atmosphere of respect for all;
Work as an independent branch of the government with other units of government to achieve common goals;
Work to improve efficiency while maintaining quality justice and excellent customer services;
Serve the public in a timely, impartial, diligent and courteous manner;
Respect the diversity of the community.
Fircrest Municipal Court convenes and hearings are held on Wednesdays only. Court starts at 8:15 a.m.
Starting January 1, 2019, Fircrest Municipal Court started to provide court services for the City of Ruston. Ruston Municipal Court will be held the first and third Thursday of each month, starting at 8:15 a.m.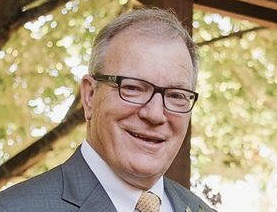 The Honorable Judge John Miller, was appointed to the Fircrest bench in 1995. The Fircrest Municipal Court has jurisdiction over all criminal & gross misdemeanors, infractions and parking violations that occur within the city limits of both Fircrest and Ruston.
The Municipal Court offers a number of services for defendants under court to comply with conditions of probation, as well as services and resources for victims. Victims of domestic violence can get temporary protection orders at Pierce County Superior Court.