Scarecrows of Fircrest 2022
October 1, 2022

-

October 31, 2022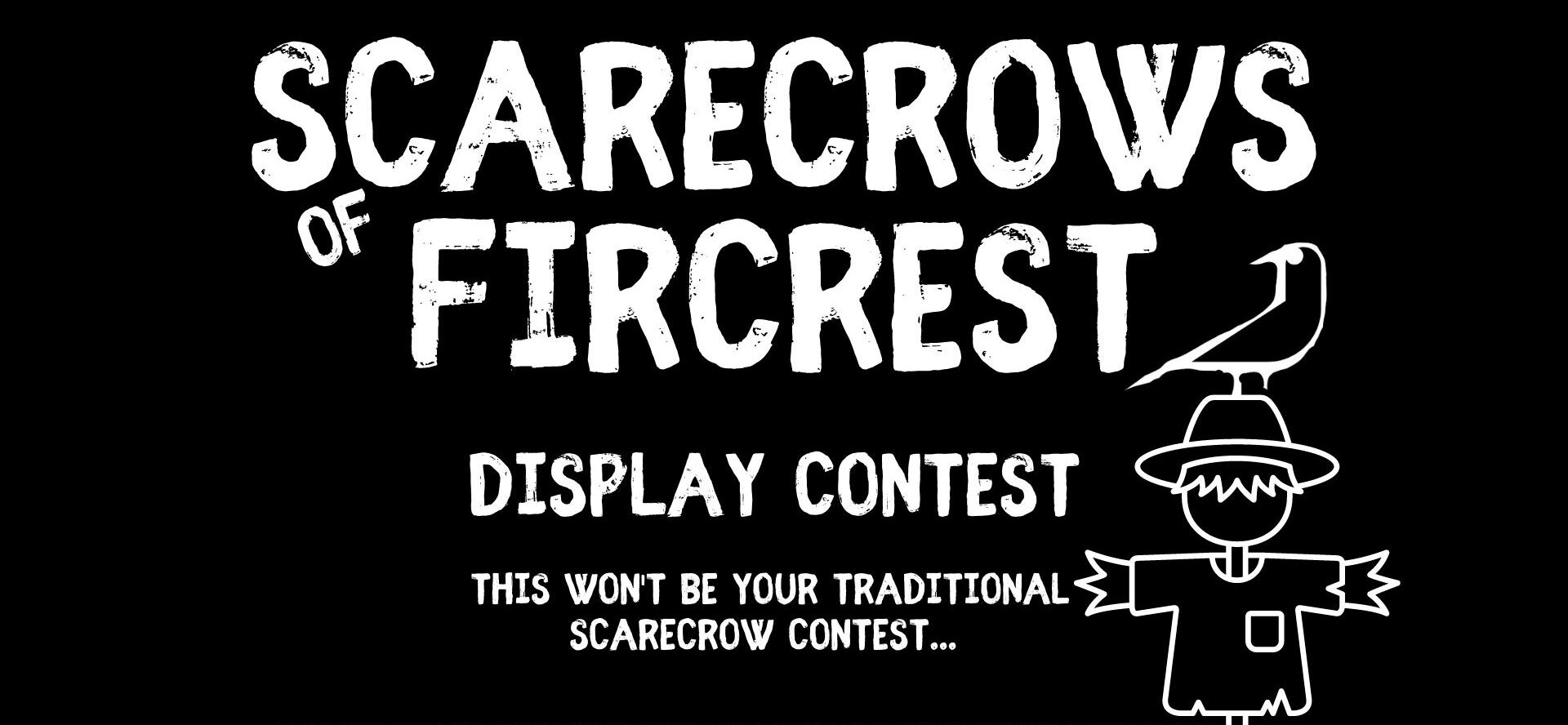 2022 Tour Guide and Route Map out now!

The Crest Home Presents:
Scarecrows of Fircrest Display Contest
Fall is almost here, and the crows are amassing! It's time to build the scarecrows and decorate for the fall.
Scarecrow displays can be whimsical, happy AND/OR scary!
This is NOT your ordinary scarecrow building competition. Your goal is to create the most creative and unique 'scarecrow' in Fircrest. And the challenge is on! *
Timeline:
October 11th: Registration Deadline
October 19th: Homes are decorated and ready for viewing
October 19th: Receive your participant yard sign
October 19th: Self Guided Tour Sheets become available
October 25th-26th: Judging!
October 28th: Winners announced!
An electronic list of registered homes, for self-guided tours, will be available on the City of Fircrest Website and City Facebook event page. Paper copies will be available at the Fircrest Community Center and City Hall.
A HUGE THANK YOU to The CREST HOME for their generous sponsorship of this event!
Please contact Judy Schmidtke, Community Events Specialist, at jschmidtke@cityofficrest.net for more information.
The rules are simple
Be creative.
Think outside the box.
You can create one scarecrow or a big display… it's up to you!
Have FUN.
Keep it clean (PG rated for our young community members).
Your display must be visible from the street.
AND finally…. must be handmade (not purchased, rented or borrowed).
*Must be a Fircrest resident to enter the contests. Only one prize per family.