Report a concern Online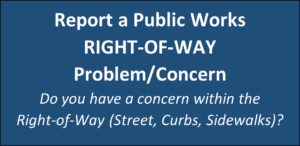 This form may also be printed. You may email, mail, or leave it in the City Hall drop box. Once the form is received, we will route it to the appropriate department. 
For emergencies or to report a crime in progress, call 911.
For non-emergency police, fire, or medical issues, call 253-287-4455
Overgrown weeds or garbage
Illegal construction
Sign violations
Illegal Parking
Abandoned cars in the street
Noise concerns
Other issue not listed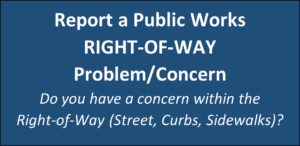 For animal-related issues click here.
Stray animals
Dead animal in the street
Barking Dogs
Wildlife