The City's Utility Billing Code can be found in Fircrest Municipal Code Titles 17, 20, & 21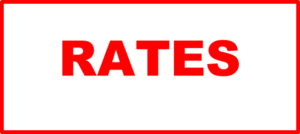 Effective: 2/1/2022
Utility Billing rates are based off a bi-monthly billing cycle.
They are always billed in the even months (Feb, April, June, Aug, Oct & Dec), and
Are always due the last day of the same even month.
Pay your bill securely online by clicking on xpress BILL PAY below.
*You will need your account number.

or Pay Bill Over the Phone
All City of Fircrest residents and businesses can pay their utility bills 24/7 with our pay by phone option.
Dial the toll-free number 888-416-1623 and provide your account number to locate your bill.
Additionally, you may call the payment center
(800-720-6847) and make payments over the phone with a live operator. Service hours may vary with this option.
For questions regarding bills, rates and consumption please contact our billing department at (253) 564-8900  during regular Public Works business hours or email PublicWorks@CityOfFircrest.net.
Form(s) Submittal
How can I submit my form(s)?
Email:  publicworks@cityoffircrest.net
Mail:
City of Fircrest
115 Ramsdell St
Fircrest, WA 98466
Drop Off:   (during business hours):
City of Fircrest, Public Works Building
120 Ramsdell St
Fircrest, WA 98466
Drop Off:   (after business hours)
In one of the two drop boxes available outside the entrance door leading into City Hall.
Click the above link for some water conservation tips