The Roy H. Murphy Community Center Schedule, Programing & Information


Opening Weekend Schedule May 27th May29th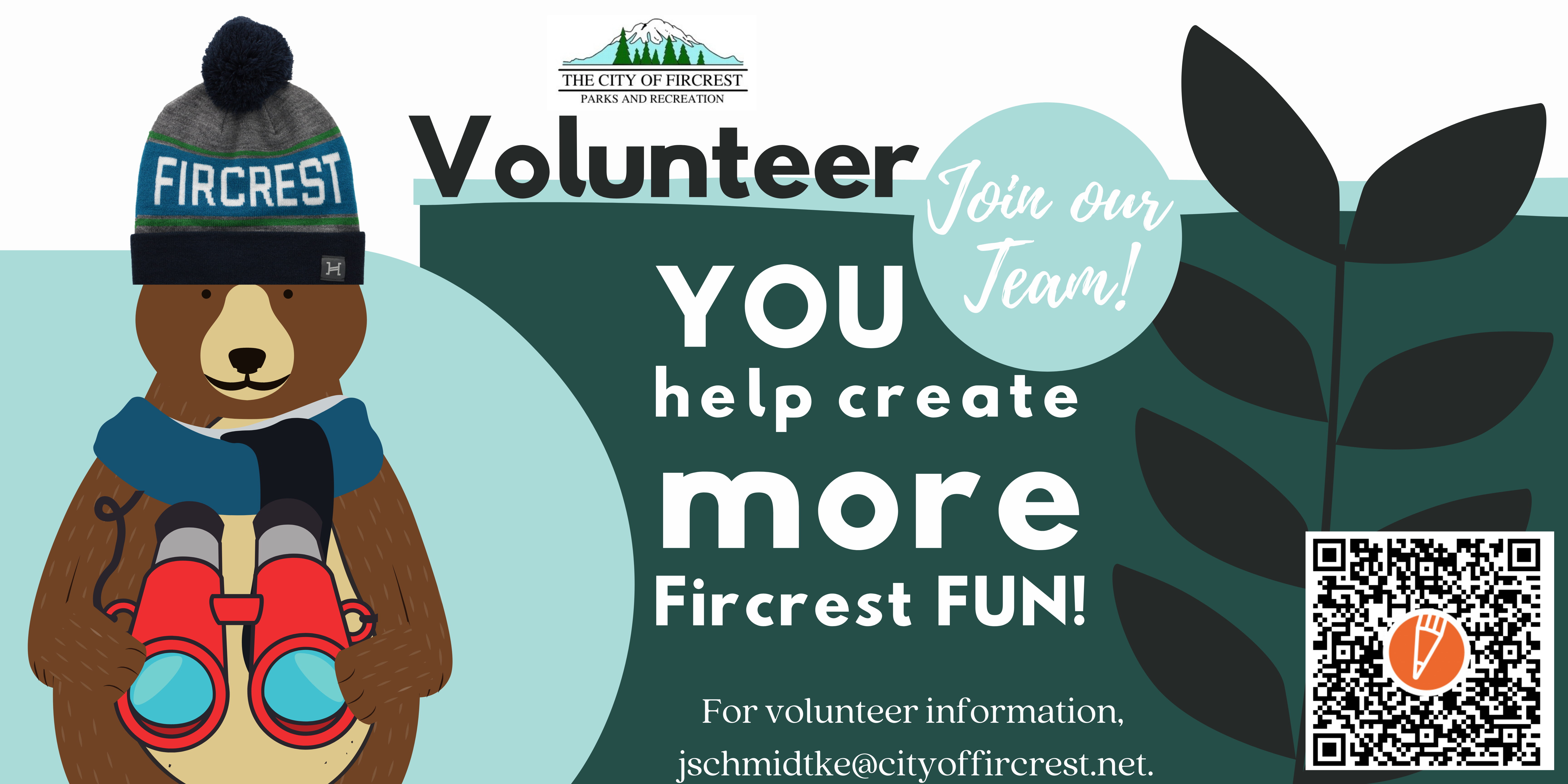 We have lots of fun events coming up! Consider joining our Volunteer Team. We have a whole range of opportunities from being on the planning team for an event:
-Creating creepy displays for Haunted Trails
-Decorating at the events
-Helping distribute flyers
-Assembling goody bags
-Checking in participants at an event
-and much, much MORE!
Your level of involvement is up to you!  To complete the application, click or scan the image above!
For more information, contact Judy at jschmidtke@cityoffircrest.net.