New Online Program Registration
The City has implemented online program registration. Click the button below to be routed to the new program registration.
Playground Update:
Thank you for your patience and understanding while the city playgrounds have been closed as we do our part to slow the spread of COVID-19. After much consideration, will be opening the Tot-Lot on April 1. Mask and social distancing requirements still apply.
Please help slow the spread of the virus, even as you enjoy our great outdoors. If the playground is busy, come back another time. And for those who are using it, please be considerate if you see others waiting their turn.
While at the Playground
Stay with household/friend groups on play structures

Limit use when others are waiting.

Avoid congregating at playgrounds.

Wash hands or use hand sanitizer after using.
Limit Stays
If you drive to a park/trailhead and parking is not available, then the site is at capacity. Do not park in unauthorized areas or in neighborhoods. Come back later.

Keep your visit to two hours or less and go no more than twice a week to make sure there is room for everyone.

Try to avoid peak hours of the day and instead consider going when it's not as sunny.

Public restrooms in the parks may not be open or well stocked at all locations.
Limit Contact
Stay home if you are sick or at high risk.

Stay six feet away from anyone who doesn't live with you.

Avoid contact with items that don't belong to you.

Wear a mask if you are going to be around others.

Bring supplies with you to wash and sanitize regularly.
When in the Park
Only use sport courts with your own family and your own play equipment.

Only one family or household group per picnic table. Please bring a table covering to use and take it with you when you leave.

Stay in your family or household group and if you are using lawn space, make sure to remain distanced from others who are doing the same.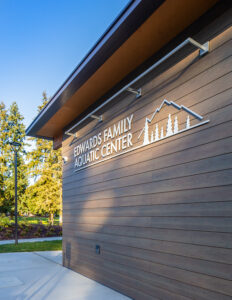 Parks & Recreation Mission
The Mission of the Department of Parks and Recreation is blending community needs and available resources to create and develop the highest quality recreational, athletic and social programs for the City of Fircrest.
Comprehensive Plan Ad Hoc Committee
Core Values:  People Respect Involvement Development Excellence
Fircrest 2nd Annual COMMUNITY-WIDE Yard Sale
The 2021 Fircrest Community-Wide Yard Sale happens THIS Saturday, June 19th from 9 am – 4pm! We have over 100 homes signed up to participate. There will be A LOT of treasures to be found in Fircrest that day! It's going to be a shopping extravaganza! Here's the list! Enjoy!
Printed copies will be available on Wednesday at Fircrest Pharmacy, Columbia Bank, Paper Luxe, Costless Pharmacy and Espresso Yourself.
More Information Coming Soon!
Thank you Berkshire Hathaway HomeServices for sponsoring HOP to It!! We truly appreciate all you've done to make it a remarkable event!
And thank you Kiwanis Club of Fircrest, Smith Brothers Farms and our awesome volunteers for your help to make it happen!
Medallion Hunters! WELL DONE! And a GIANT thank you to our EXTRAORDINARY sponsor, OPTIMUM Physical Therapy.
Fish 'N Fun 2021 has been postponed indefinitely as we do our part to slow the spread of COVID-19. We will keep you informed as we determine a new timeline for the event.
WHAT MAKES YOUR HEART HAPPY PROJECT

Thank you Fircrest for sharing What Makes YOUR Heart Happy! We posted over 200 comments at our Heart Happy Project site! This was a fantastic way to celebrate the month of February! If you sent in a comment and would like to keep your heart, you can pick it up at City Hall (Cornell side) until Wednesday, March 3rd.
Thank you to our generous sponsors for donating fantastic prizes for our drawings:
• Berkshire Hathaway     • BLISS Creamery     • Chick-Fil-A     • Costless Pharmacy    • Fircrest Kiwanis Club
• Fircrest Towing     • Mimi's Tea     • Owl Brand Discovery Kits    • Paper Luxe
• Renew and Restore Physical Therapy    • Sammy's Pizza    • The Crest Home Store    • The Curious Bear
COMMUNITY EVENTS – SEPTEMBER TO DECEMBER 2021
The 2020 LIGHTS OF FIRCREST Display Contest Winners
We are excited to present the winning displays for the 2020 Lights of Fircrest contest! We had 80 entries and it was an incredible challenge to narrow it down to the final six.
Congratulations….
Sponsor's Choice – 708 Electron
Mayor's Choice – 1202 Palm Drive
Creative Design – 1201 Berkeley
Traditional Design – 1009 Regents
WOW – 914 Forrest Park
Whimsical – 712 Yale
And we have a special award this year. "The Kiwanis Club of Fircrest Leonard Lovgren Inspirational Award" given in the spirit of the season of love and family!
And this award goes to 554 Buena Vista
Thank you Gutter Maintenance Services and Fircrest Kiwanis Club for your generous sponsorship!
It was so hard to choose from all the fantastic displays! We really do live in the most amazing town!
Here are the honorable mentions:  202 Ramsdell; 413 Electron; 520 Ramsdell; 1002 Fairway Drive;
1127 Magnolia Dr.; 1041 Sunrise; 675 Monterey; 518 Monterey; 132 Del Monte
And thanks again to our generous sponsor Gutter Maintenance Services and Fircrest Kiwanis for helping to make this event happen!
2020 Fircrest Tree Lighting Ceremony
We are excited to present the 2020 Fircrest Tree Lighting Ceremony. This year looked a little different due to Covid restrictions. Thanks to our Mayor Hunter George, Councilmember Joe Barrentine and the sponsors of the Lights of Fircrest Display Contest (Gutter Maintenance Services: the Hawes Family), we can celebrate the tradition from the comfort of our homes!
Thank you to our generous sponsor: Gutter Maintenance Services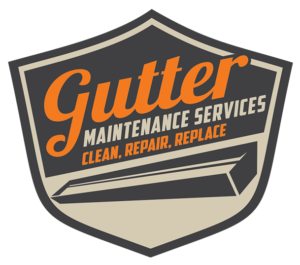 The HUNT.
We had a terrific turnout for the 2020 HUNT. The weather was perfect and over 250 kids enjoyed the treasure hunt around Fircrest. There were prizes along the way at the festive clue boxes and a treasure at the X. Our awesome sponsors, Berkshire Hathaway Home Services South Sound Properties, created a fun photo booth for the starting point of The HUNT.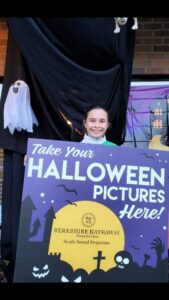 SCARECROWS OF FIRCREST Display Contest
Fircrest! Way to celebrate the fall! Thanks for all the creative and fun entries for the First Annual Scarecrows of Fircrest Display Contest! It was so hard to choose from all the fantastic displays! We are excited to present the winners of the 2020 Scarecrows of Fircrest Display Contest.
CONGRATULATIONS to the award-winning entries:
Whimsical Award: 344 Contra Costa (Charlie Brown)
WOW Factor Award: 202 Ramsdell (Pirates!)
Sponsors Choice Award: 437 Farallone (Wizard of Oz)
Police Chief's Choice Award: 344 Golden Gate (Cats)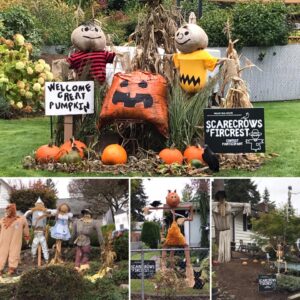 And here's a shout-out to our Honorable Mentions. We have a fun and creative community!
1224 Princeton (fire pit)
313 Yale (pumpkin lady)
504 Summit (aliens)
1025 Buena Vista (haunted trails)
520 Ramsdell (Helena of Ramsdell)
313 Farallone (giant twig arms)
Reflection Salon
Fircrest Golf Club
And thanks again to our generous sponsor Mosaic Real Estate for helping to make this event happen!
Way to go Fircrest! What a great turnout for the first annual 'Scarecrows of Fircrest' Display Contest! We have 52 households / businesses participating.  We are excited to present the official touring guide.  The address list follows the arrows on the street map. You can drive the entire route at once OR enjoy a walking tour one area at a time. This is a nice way to enjoy a fall day AND be able to see all the great details. It's up to you! Get ready to be impressed!
Printed copies will be available at Mimi's Tea, Espresso Yourself and Fircrest Pharmacy on Wednesday, October 21st.
Please be mindful of the SPEED LIMIT and drive cautiously and carefully through the neighborhoods. Thank you!
Costume Contest Winners!
It's time! Are you ready? We are so excited to announce the winners of the Fircrest Virtual Costume Contest! It was a very difficult decision since we loved all the entries!
CONGRATULATIONS…
0-5 years: Jax
6-12 years: Josie
13-17 years: Raivyn
Family: Wallace Family
First responder: Truett
FIrcrest Bear: Mr. Bear (Hamiltons)
Here are all the fantastic entries for the 2020 Virtual Costme Contest! Awesome job everyone! You gave the judges a challenging job to choose the prize winning entries.
Thank you Berkshire Hathaway Home Services South Sound Properties for sponsoring this fun event!
Thanks to everyone that participated
in the 'Summer Hunt Around Fircrest'!
We had a BLAST!
Resources for online activities.  Links are listed below.
Whittier Trail Education
The Pierce Conservation District Habitat Stewardship Program has created an educational video walk-through of the Whittier Park trail. This is a great learning tool. We encourage you to watch the video first, then experience it first hand as you take a hike through the trails.  Just follow this link to their Facebook page to view the video.
https://piercecountycd.sharepoint.com/:v:/r/sites/WQProgram/Shared%20Documents/Caleb/Habitat%20Stewardship/Video%20Walk-through/Trail%20Walkthrough%20V3.mp4?csf=1&web=1&e=fm6b3v
They are also currently looking into gathering more volunteers and habitat stewards. For more information, contact Caleb Mott at the Pierce Conservation District Habitat Stewardship Program.
Pacific Science Center
Curiosity at Home -Ignite your curiosity at home with streaming live science shows, hands-on STEM activities, tutorials, interviews, and more. These educational activities and resources are for all ages of learners and are meant to inspire and excite all people about science. https://www.pacificsciencecenter.org/events-programs/curiosity-at-home/
Tinkergarten
Tinkergarten At Home is now offering educational, DIY activities in Spanish! Each week brings a new activity and a live online class, along with additional age-based suggestions to help inspire kids to play independently (an added bonus for working parents). All you'll need is what you'll already have on hand. Sign up here to get activities delivered straight to your inbox and to participate in our live online classes: tinkergarten.com/athome
Spanish:
Tinkergarten En Casa ahora ofrece actividades educativas en Español! Cada semana trae una nueva actividad y una clase en vivo en la red, junto con sugerencias adicionales basadas en la edad para ayudar a inspirar a los niños a jugar de forma independiente (una ventaja adicional para los padres que trabajan). Todo lo que necesitará es lo que ya tendrás a la mano. Regístrese aquí para recibir actividades directamente a su correo electrónico y para participar en nuestras clases en vivo en la red: tinkergarten.com/athome
Metropolitan Ballet of Tacoma
Metropolitan Ballet of Tacoma is offering free classes on their Facebook page. https://www.facebook.com/Metropolitan-Ballet-of-Tacoma-279936359125/?ref=search&__tn__=%2Cd%2CP-R&eid=ARAX9xXIpZdWUkGLB_WsfOGOoIxZC_cevxEvJVGOgB2sVFOo6zat37RT4P0JkcH7L_UA9y6mB980I254
JR NBA at Home
Check out some of the top Jr. NBA at Home basketball drills and exercises featuring NBA and WNBA players from this week. Jr. NBA at Home provides you with basketball drills and exercises that you can do on your own while at home to help you stay active and connected to the game in a healthy and safe way. Follow us @JrNBA on Instagram, Twitter, and Facebook each day and to join the action by posting your own videos using #JrNBAatHome. https://jr.nba.com/
Snapology
Snapology is kicking off a STEAM club class on Monday, taught by a certified elementary teacher who's experience is with STEAM.
The classes are M-F 12p -1pm and the cost is $60 for the week. Kids need access to a webcam (for Zoom meeting) and access to regular random LEGO. Registration link for the session starting this Monday is:
https://embed.snapology.com/licensee/100/events/72685