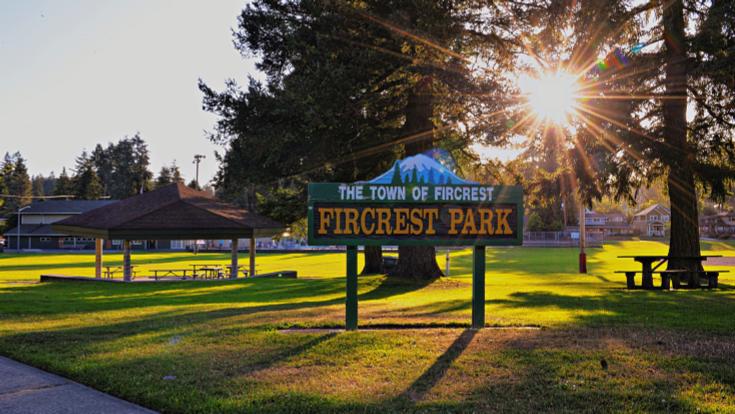 Parks & Recreation Mission
The Mission of the Department of Parks and Recreation is blending community needs and available resources to create and develop the highest quality recreational, athletic and social programs for the City of Fircrest.
Comprehensive Plan Ad Hoc Committee
Core Values:  People Respect Involvement Development Excellence
---
Community Center & Pool Schematic Design Information

Pool and Community Center Project update:
At the October 29th Fircrest City Council Special Meeting, the Fircrest City Council moved to proceed with the Design Development phase for both the Fircrest Pool and the Fircrest Community Center.
Once we begin Design Development, the plans will then be further developed based on the approved concept design, with any further changes that may be required. These will include detailed floor plans, sections showing the materials and structural systems being utilized, as well as detailed elevations.
---

---
Fircrest Park Playground Project
The Parks Department has started demolition on the 20+-year-old play structure at Fircrest Park. The old play structure will be replaced with a fun and quality designed commercial playground by BCI Burke. The installation scheduled to take place the week of August 27 and be open for use on September 3. Funds for this project were raised by Optimum Physical Therapy and everyone that donated to and participated in the Friends for Fircrest Golf Tournament, the Tacoma Narrows Rotary and the City of Fircrest.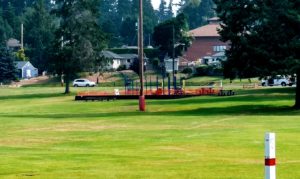 ---
Whittier Park Tennis Court Resurfacing Project
UPDATE 8.15.18
Whittier Park Tennis Court Resurfacing Project
---
Steering Committee Charter
---
Fircrest Pool, Community Center, and Parks
Steering Committee Application
The primary function of the Fircrest Pool, Community Center, and Parks Steering Committee is to guide the project scope and design, help make the business case for the projects, and help with public education.
The Steering Committee will monitor and review project status, as well as provide oversight of the deliverables. The Steering Committee provides a stabilizing influence so organizational concepts and directions are established and maintained with a visionary view. Members of the Steering Committee ensure business objectives are being adequately addressed and the projects remain under control. In practice these responsibilities are carried out by performing the following functions:
Monitoring and review of the projects at regular Steering Committee meetings;
Providing assistance to the projects when required;
Controlling project scope as emergent issues force changes to be considered, ensuring that scope aligns with the requirements of the City Council and any key stakeholder groups;
Resolving project conflicts and disputes, reconciling differences of opinion and approach; and
Presentation of project deliverables to the City Council to take official action.
---
---
---
Community Center & Pool RFQ 2017