The HUNT.
October 28, 2020

-

October 30, 2020

|

Free
The HUNT. 
STARTING POINT:
Berkshire Hathaway HomeServices South Sound Properties – 1251 Regents
Our awesome sponsors, Berkshire Hathaway, created a fun photo booth for the starting point of The HUNT. All the festivities will happen Wednesday through Friday! Check in anytime between 9am to 3pm (you need to find the treasure * by 4pm)
This activity is for ages 12 and under.
Please follow these simple guidelines so that we all continue to comply with the "Stay Healthy" order:
This is not a group event.
Kids must be with their responsible adult who is in their Family/Household.
Make sure to stay at least 6 feet away from people who don't live with you.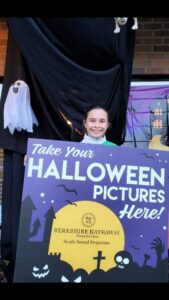 A great adventure and treasure are in your future.
Join the fun. The HUNT will happen October 28-30, 2020 between 9 am and 4 pm each day.
The adventure begins at Berkshire Hathaway South Sound Properties (1251 Regents Blvd.) where you'll get your first clue.
There will be prizes along the way and a treasure at the X marks the spot! (One treasure per child.)
AND wear your costume if you need an excuse to dress up!
PLEASE NOTE: This is NOT a group event. Children should be out with their responsible adult who is in their Family/Household.
Please make sure to use proper social distancing (at least 6 feet) when encountering other 'Hunters' on your quest. Be safe.
Follow these simple guidelines to comply with the SAFE START PHASE 2 Recommendations: https://www.tpchd.org/hea…/diseases/stay-home-stay-healthy
For more information, please contact Judy at jschmidtke@cityoffircrest.net.
Thank you to our generous sponsor: