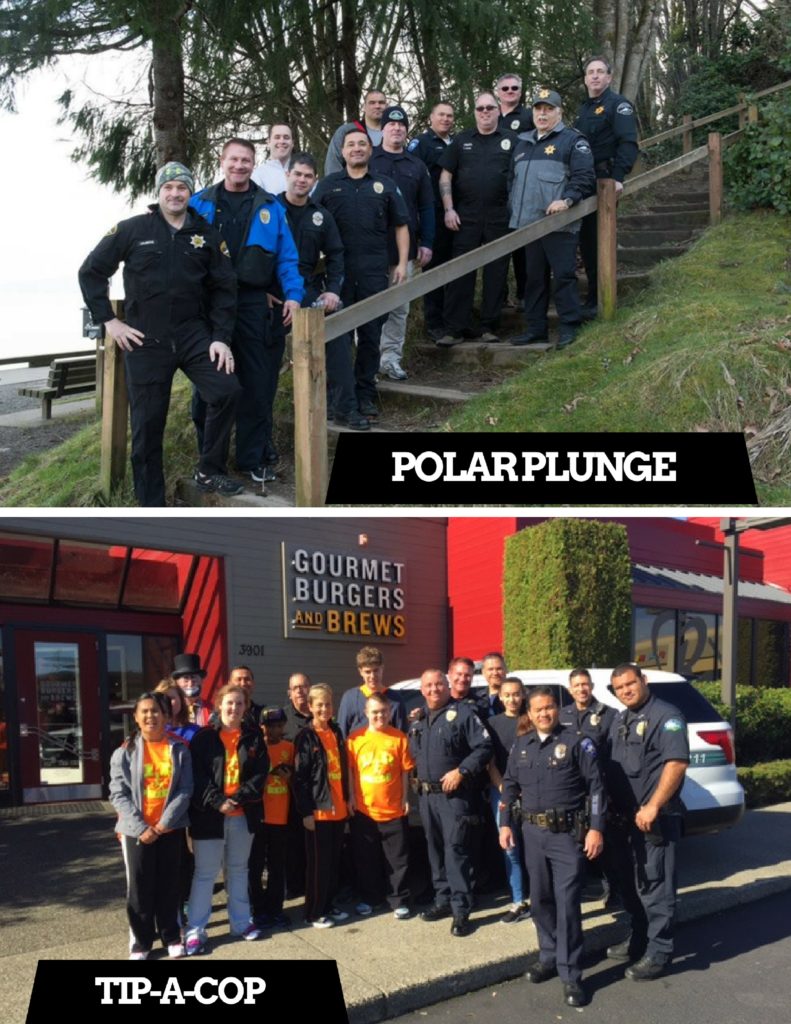 Fircrest Police Department is proud to be a part of and contribute annually to the Law Enforcement Torch Run (LETR) Campaign.
The LETR Campaign is an international fundraising program presented by the law enforcement community to benefit Special Olympics programs throughout the world. In Washington State, the LETR Campaign raises money to support Special Olympic Athletes in our state. Special Olympics provides people with intellectual disabilities continuing opportunities to realize their potential, develop physical fitness, demonstrate courage and it allows them to experience joy and friendship.
Over the years the Torch Run has evolved and now encompasses a variety of innovative fundraising platforms including Tip-A-Cop, Polar Plunges, and more. Fircrest is proud to be a part of the dedicated law enforcement personnel from all over the state who are committed to raising thousands of dollars for Special Olympic Athletes and increasing public awareness of Special Olympics mission. Nearly 2,000 law enforcement personnel are involved in Washington Stat LETR efforts and raise over half a million dollars annually for local programs.