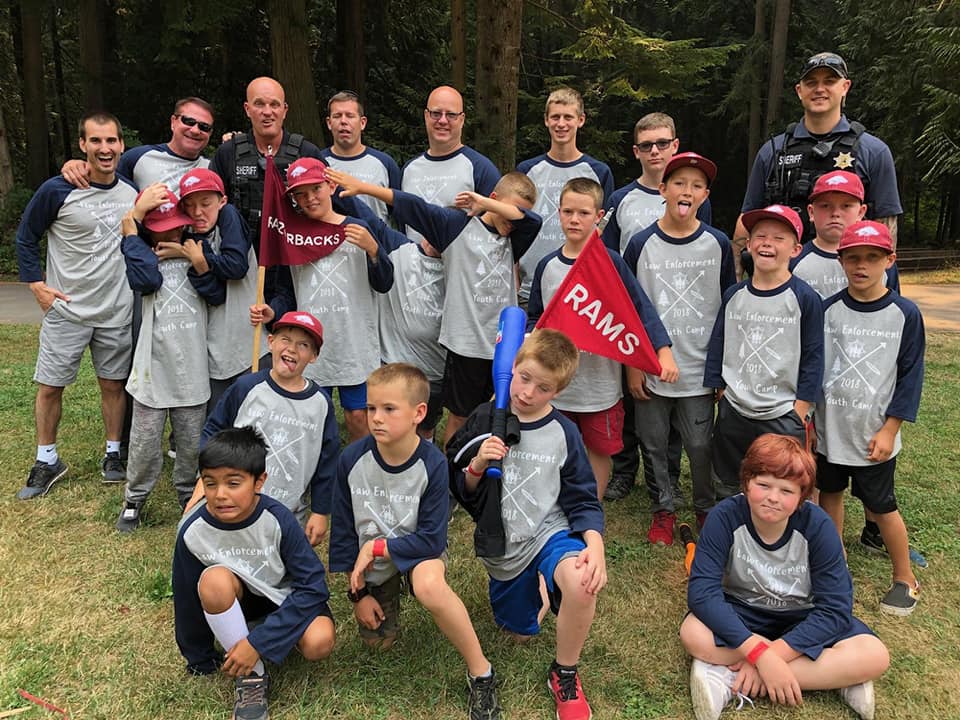 Fircrest is proud to be a part of the Law Enforcement Youth Camp (LEYC)
LEYC is a summer camp program run by law enforcement officers and employees from throughout Pierce County since 1974. The purpose of LEYC is to provide a privilege for good kids who may be in a disadvantaged situation, in need of positive interaction with law enforcement, and/or whose family situations might limit them from experiencing the fun and leadership skills that camp provides.  The program also includes activities in the Spring, Fall, and Winter.
Campers are boys and girls, aged 9 to 11. Many of the campers are kids we encounter through our jobs in law enforcement or are referred to the program by teachers, school counselors, churches, and social service organizations.
There is no cost for campers to attend camp.  LEYC is a non-profit organization, with all activities, meals, and transportation provided at no cost to participants.
If you would like more information about LEYC please visit their website http://www.leyc.org/