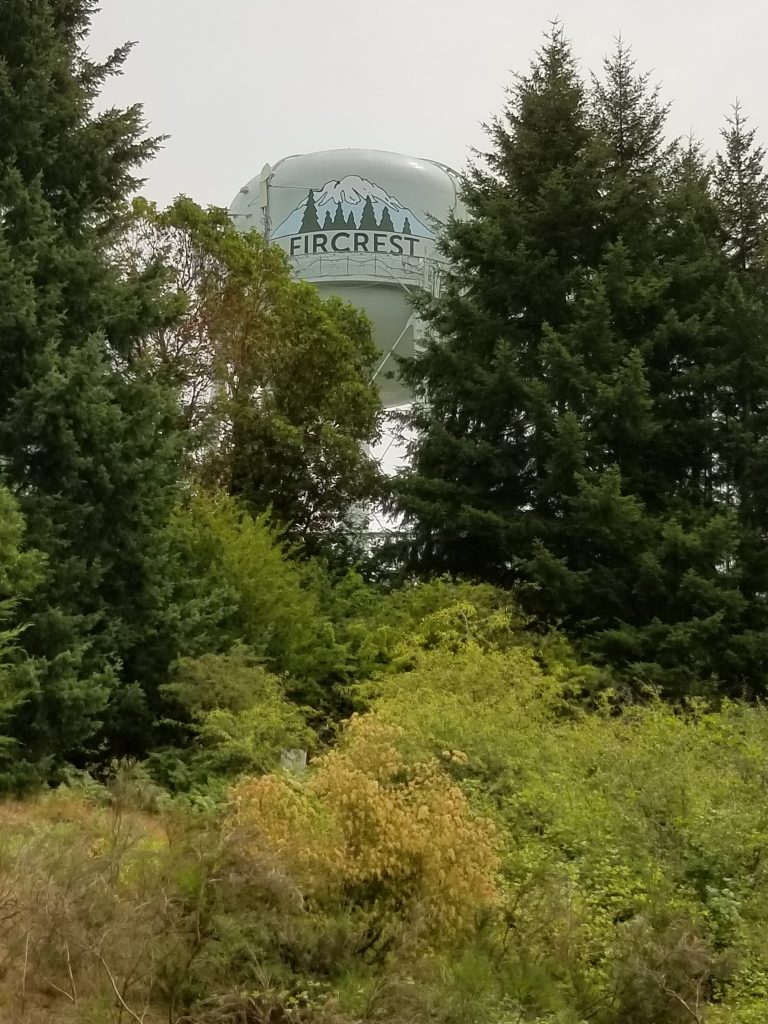 Water Quality / Treatment
The City of Fircrest water is fluoridated and chlorinated.
Each June we provide our Annual Water Quality Report to residents of the city
Water Rate Comparison
Here is a rate comparison for 2021 with other surrounding jurisdictions.  For questions or information please contact: Vicky Walston Public Works Department (253) 564-8900 or email vwalston@cityoffircrest.net.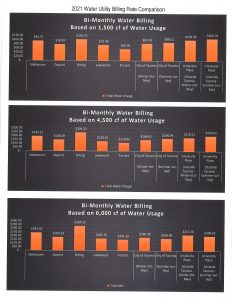 Meter Readings
The meter reader reads the meters every even month (Feb, April, June, Aug, Oct & Dec) during the first 8 business days.
Water Consumption High?
There are no 2020 Capital Projects at this time.  Please check back for updates.
Do I need a Permit?
Installing a Backflow Device?
You will need a BACKFLOW PERMIT.
Please NOTE:
You will need to purchase your backflow device before applying as you will need the make and serial number of the device to complete the permit application.
Every Backflow Assembly MUST be tested ANNUALLY by a Certified Backflow Assembly Tester with a copy of the annual test to be filed with the City of Fircrest each year.