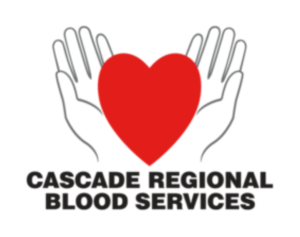 Join us in supporting this important cause.
When: Thursday, October 22nd from 12:00 noon – 6:00pm
Where: Fircrest Police Department   at   302 Regent Blvd.
To make an appointment, go to signup.com
Before you donate be sure to eat well, drink plenty of non-caffeinated fluids, and bring your picture ID. If you are under the age of 18, you will need a signed parental permission to donate form.
$500 gift card promotion:
Cascade Regional Blood Services is giving away gift cards to 13 lucky donors between July 1 – December 12. Each time you register to donate blood (whole blood and automated) you will automatically be entered into a drawing to win a $500 gift card.
$500 gift cards.
Thirteen winners.
One winner will be drawn every other week for 26 weeks.
Donors are automatically entered to win after registering to donate at a Donor Center or Blood Drive.
Due to the critical need for O POS blood type, these donors will receive TWO entries at each donation.
The more you donate the more chances you have to win.
Donors are eligible to win once.