Welcome!
This page will be updated routinely with information regarding the Whittier Park Master Plan.
11/17/2023 Update:
The City of Fircrest successfully hosted its inaugural Public Engagement Meeting on November 16th, 2023, drawing an attendance of over 60 participants. AHBL, the City's contracted landscape architect, facilitated this event in the form of an open house to unveil the Whittier Park Master Plan Project and gather initial community input. The meeting adopted a conventional open house approach, presenting informational boards and providing staff assistance to address inquiries and collect comments. Attendees were actively encouraged to share their thoughts using comment forms, sticky notes, and a dot exercise. AHBL will now compile this feedback to craft three distinct park designs, slated for discussion at the forthcoming Public Engagement Meeting on December 14th! Kindly spare a moment to complete the online survey, contributing to the ongoing information collection for the Whittier Park Master Plan.
https://form.jotform.com/FircrestParksandRecreation/whittier-park-survey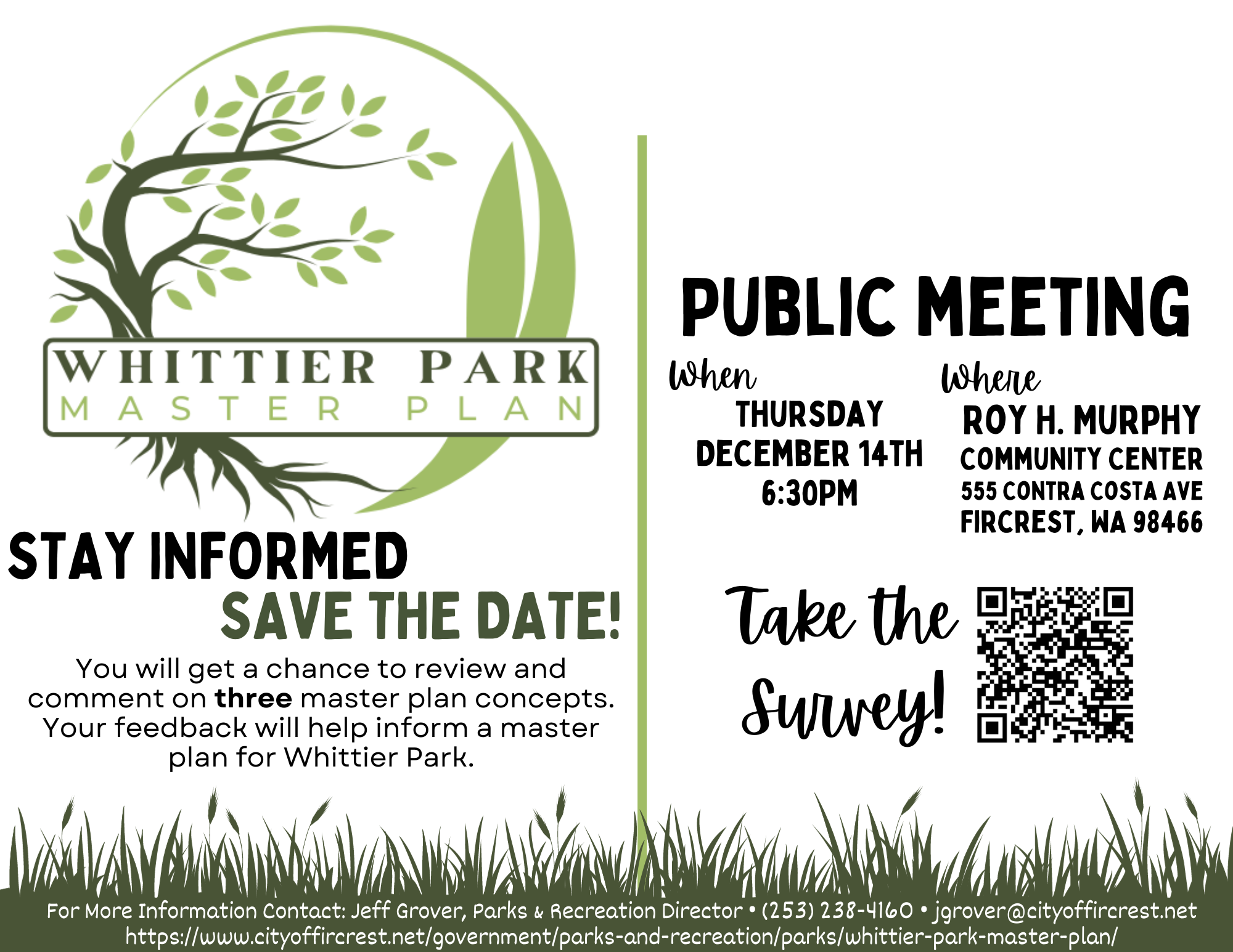 Stay Informed, Save the Date!
December 14th, 2023
6:30PM
Roy H. Murphy Community Center
You will get a chance to review and comment on three master plan concepts. Your feedback will help inform a master plan for Whittier Park.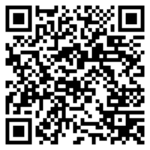 Take the Survey today!
For More Information Contact: Jeff Grover, Parks & Recreation Director • (253) 238-4160 • jgrover@cityoffircrest.net
---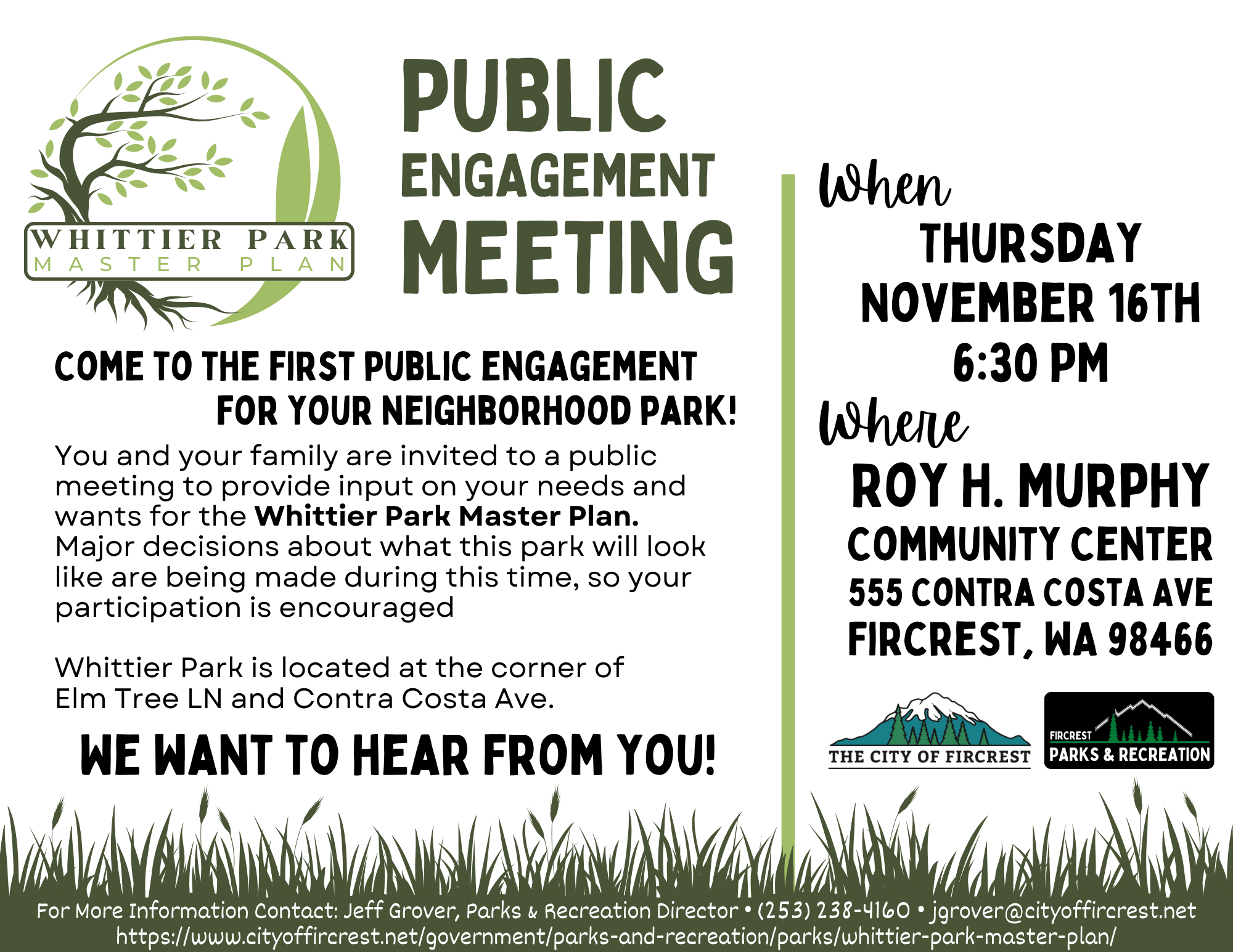 Whittier Park Master Plan Public Engagement Meeting
Come to the first public engagement for your neighborhood park!
You and your family are invited to a public meeting to provide input on your needs and wants for the Whittier Park Master Plan.
Major decisions about what this park will look like are being made during this time, so your participation is encouraged
Whittier Park is located at the corner of Elm Tree LN and Contra Costa Ave.
We want to hear from you!
When: Thursday, November 16th, 6:30 PM
Where: Roy H. Murphy Community Center – 555 Contra Costa Ave, Fircrest WA 98466
For more information contact:
Jeff Grover
Fircrest Parks & Recreation Director
(253) 238-4160
jgrover@cityoffircrest.net