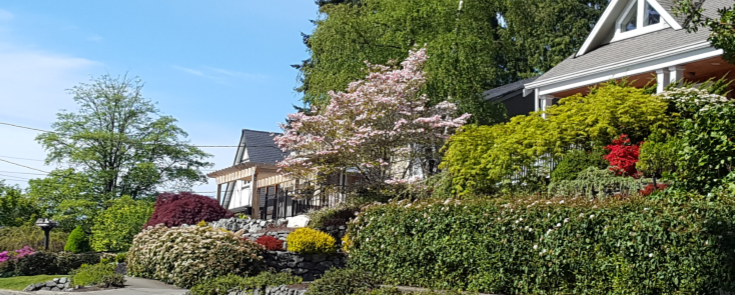 SURVEY
Please complete the survey. We want to hear from you!
BACKGROUND
Comprehensive plans are the centerpiece of local planning efforts. A comprehensive plan articulates a series of goals, objectives, policies, actions, and standards intended to guide the decisions of elected officials and local government staff while maintaining a long-range (20-year) perspective.
The Washington State Growth Management Act (GMA) requires cities and towns in Pierce County to perform a "periodic review" and update their local comprehensive plans by December 2024. The City of Fircrest will plan for the community's future through this update to its Comprehensive Plan (the "Plan").
The Plan is a document that guides the City's decisions on a range of topics and services over a 20-year period. Some of the items it will address include housing, transportation, utilities, capital facilities, the environment, and community character.  The Plan is also meant to reflect the City's and community's vision and priorities while meeting the requirements of state and federal law.  Click here to view the current Comprehensive Plan.
Work on the update will occur between now and December 2024. When adopted, the Plan will be in effect from 2024 to 2044.
WHY IS THE COMPREHENSIVE PLAN BEING UPDATED?
The GMA requires that cities and counties update their comprehensive plans on a periodic schedule.  This is an opportunity to revise population and employment growth forecasts with the most up-to-date data, review existing policies to ensure they make sense for the community, write new policies that reflect the current priorities of Fircrest, and confirm that all federal state and local requirements are met.
The purpose of the 2024 Update is to comply with the requirements of the GMA in RCW 36.70A.130 for the City of Fircrest to:
Plan for the next 20 years of population and employment growth; and
Revise the Plan, as needed, and development regulations to ensure they comply with the requirements of the GMA.
The deadline for adoption of this update is December 31, 2024.
The City wants to start the update process by listening to you to understand your hopes and preferences for Fircrest's future. Here are ways to get involved and receive updates:
Stay Informed: Subscribe to our periodic email updates.
Get Involved: Participate in workshops and surveys to let us know what you think the City should prioritize.
Stay tuned: Check this website for project updates.